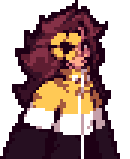 These are crazy times, but they're not bad times.
SEPT. 22, 2023, 17:48
We're So Back

I'm not deleting anything anymore, and things are finally looking up again
A new burst of inspiration is flowing through my body, expect more from me soon!
Oh yeah, and the new sections are going to be shipped probably tomorrow, so keep an eye for that
Until then... wait for me!